Best Hotels in Istanbul
Best Hotels in İstanbul
Best Hotels in Istanbul
Tourists who want to visit Istanbul for many reasons search for best hotels in Istanbul. Let's see where and which are the best hotels in Istanbul.
Sultanahmet
If you are planning to stay in the most important and popular touristic area of Istanbul and reach popular touristic destinations on foot, the answer to the question of the best hotels in Istanbul is Sultanahmet!
Especially preferred by foreign tourists for accommodation, Sultanahmet is a region where you can live in Istanbul's thousands of years of history. During the day, you can explore most museums and historical streets on foot, and at night you can easily reach entertainment venues.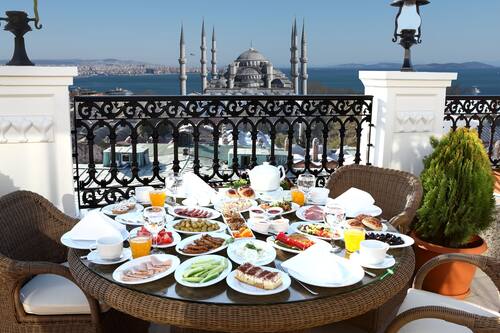 Best Hotels in Istanbul, Sultanahmet;
Hotel Tulip House
Zeynep Sultan Hotel
Deluxe Golden Horn Sultanahmet
Blue İstanbul Suites
Galata
Now we'll discuss the Galata region, which is in high demand due to its perfect location and many lodging alternatives that appeal to people of all ages, preferences, and budgets!
Galata, the ancient neighborhood of Beyolu, is the solution to the issue of the finest hotels in Istanbul if you wish to stay within walking distance of Istiklal Street, Taksim, Karaköy, and other districts with a short travel!
Best Hotels in Istanbul, Galata;
Duo Hotel Galata
Anemon Galata
The Galata Istanbul Mgallery By Sofitel Hotel
The Galataport Hotel
World House Hostel
Karaköy
What to do in Karaköy, which is a popular gathering spot for Istanbul residents as well as local and international tourists? First, get lost in the district's streets, become a collaborator in the district's street art.
And don't forget to snap photographs! After that, you can dine in lovely restaurants and cafes before sipping your coffee. Remember to shop in designer stores. Furthermore, one of the factors that makes Karaköy attractive is the availability of water transportation.
Best Hotels in Istanbul, Karaköy;
Nordstern Hotel Galata
The Haze Hotel
Hotel Morione Karaköy
The Purl Hotel
Adalar
Want to get away from the bustle of the city? Then we recommend you the Adalar region, a favorite of Istanbulites, for a peaceful holiday surrounded by nature and the sea!
Let us state that among the Prince Islands (Kinaliada, Burgazada, Heybeliada and Büyükada), which have a different beauty in every season, accommodation facilities are mostly found on Büyükada.
Transportation to the islands can be provided until late at night by both ferryboats and motorboats.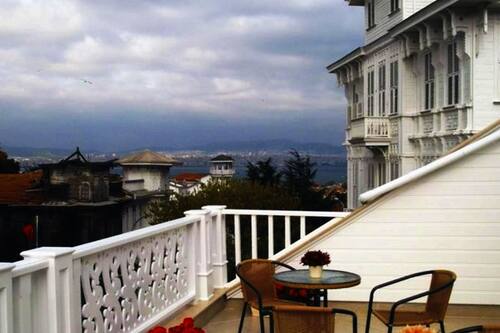 Best Hotels in Istanbul, Adalar;
Ada Palace Boutique Hotel Buyukada
White Palace Hotel Buyukada
Buyukada Port Hotel
Thessaloniki Pension Heybeliada
Kadıköy
Kadıköy, one of the city's ancient neighborhoods, is a popular choice for people seeking both peace and amusement.
During the day, you may have tea while overlooking the sea in Moda Cape, walk along the coastal road, and join the excitement in the popular bars district at night. You should also visit Badat Street after seeing Kadıköy.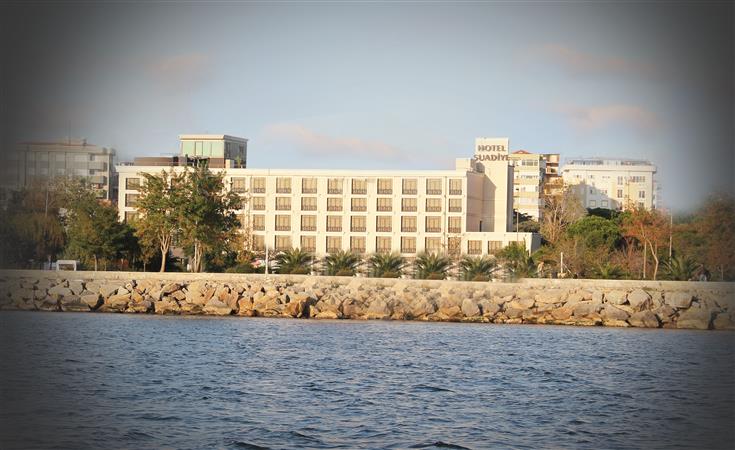 Best Hotels in Istanbul, Kadıköy;
Wyndham Grand İstanbul Kalamış Marina Hotel
Emirtimes Hotel Kadıköy
Doubletree By Hilton Hotel Istanbul – Moda
Suadiye Hotel
After visiting the best hotels in Istanbul, you can also stay in interesting and mysterious cave hotels in Cappadocia.